HBU Certificate Series: The Story of the Bible
Houston Baptist University, in partnership with WORDsearch Bible, LifeWay Christian Resources and Christian Thinkers Society, is now offering a certificate program called The Story of the Bible. This self-paced online program aims to enhance interpretation of the Bible, help understand how to apply Scripture, and answers the question of "What holds the Bible together?"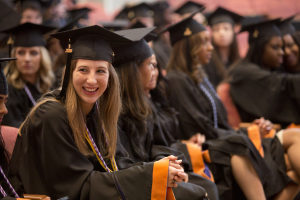 Dr. Robert B. Sloan, president of Houston Baptist University, will be your teacher during this certificate program. Dr. Sloan will guide you through The Story of the Bible in an innovative way of receiving one-on-one higher education training.
After you have completed the program, you will be eligible to receive by mail a Certificate of Study from Houston Baptist University. In addition, you will also be invited to come to Houston, Texas, to be a part of the graduation ceremonies and be recognized there.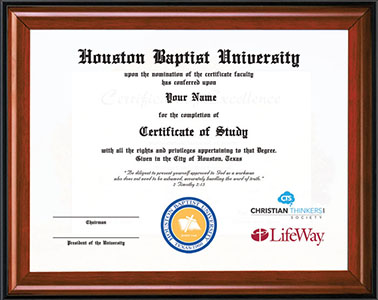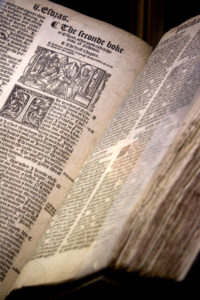 This online certificate program will be taught by video. The teaching is spread across about a dozen one-hour sessions. Dr. Sloan will teach through the series like a story showing how the Bible truly has a beginning, middle and end.
Once you have enrolled in the program, you will receive an e-mail with easy to follow instructions on how to begin taking the online self-paced course. After enrolling, you can begin the program within just a few minutes.
The entirety of the course will be viewed through myWORDsearchBible (myWSB.com). The purpose of this website is to enhance the ability of reading and studying the Bible. It functions as a premier digital library and research tool, and has an easy-to-use interface.
When new users begin the certificate program, they will also immediately have free access to over 20 resources to help them. These resources include Bible translations, study Bibles, commentary volumes, word study materials, and more.
Frequently Asked Questions