University Leadership
Since its chartering, HBU has had many influential leaders. Through the guidance of the founding fathers to the current president, deans and executive council, HBU consistently attracts strong leaders, faculty and students and continues to grow in national prominence. By cultivating strong academics without losing Christian faith and teachings, HBU's leaders have grown the University into a thriving learning and living community with a tradition of excellence.
The President of HBU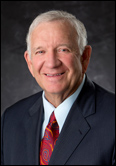 Dr. Robert B. Sloan, Jr. is the president of Houston Baptist University and has served in this capacity since September 1, 2006. Under Dr. Sloan's visionary leadership, the University is experiencing unprecedented growth.
Executive Council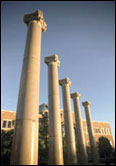 The Executive Council is the University's primary leadership team. In addition to the President, members include representatives from key administrative areas throughout the campus. The Executive Council works to implement the goals in the Ten Pillars vision while ensuring that the University stays true to its mission.